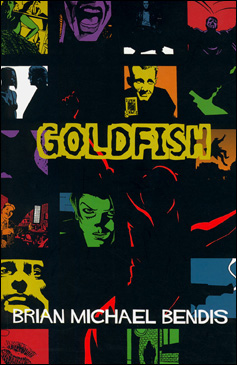 Goldfish
Brian Michael Bendis

David Gold, aka Goldfish is a con man. He'll bring the shoes off your feet right in front of you and you won't even be there to object.

Goldfish is a crime story. Crime in a romatic sort of glow. Benids, who is also the creator of Jinx, has a feeling for making characters; theyr're sensitive and human, with all their flaws, greed, jealousy, lust and love. The hardboiled bad guys also have a vulnourable side, which is somehow love - besides the love for money.